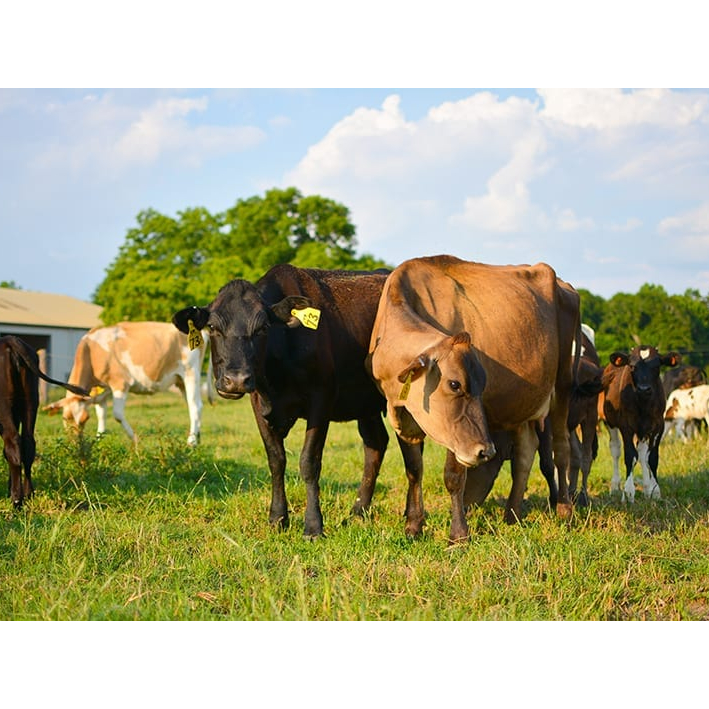 Working Cows Dairy
Address: 5539 N. State Hwy 103 Slocomb, AL, 36375
Email Address: GGworkingcowdairy@gmail.com
Phone: 321-276-3047
About Us
In 1985 Jan and Rinske de Jong packed their possessions, said their goodbyes, and came to the land of opportunity. Leaving friends and family in Holland, they were guided by a passion and a dream of starting a dairy of their own. Working Cows Dairy was established that same year in October of 1985.

The de Jongs started milking 180 cows for a dairy farmer in Cottondale, Florida, to use his barn and 40 acres. They leased 55 cows, with the $5,000 they had saved in Holland and started milking 20 hours a day. Working Cows Dairy operated in Cottondale for two years. They moved to a rented farm in Grand Ridge, FL, in 1987 with 29 cows. In Grand Ridge, the farm and the family grew. In four years, three sons were born: Jonny, Mendy, and Ike, and they worked their way up from 29 cows to a herd of 220 cows.

In 1991 Working Cows Dairy relocated to Slocomb, Alabama, to the farm where they still operate today.
Practices
Becoming Organic -The first step in becoming an organic dairy was eliminating chemicals, pesticides, or herbicides from our fields. Our fields are planted with select grasses that thrive naturally in this area and are blended to provide the best nutritional value for the cows. Plus, they love it! We call it our grass buffet.
Two years into the transition period, our cows underwent their change. After two years of being organic, we changed to grass-fed only, with no grains. We supplement their mineral needs with organic kelp, sea 90, and diatomaceous earth. As of November 1, 2009, we have been USDA-certified organic.

Certifications: Certified Grassfed, USDA Organic, Animal Welfare Approved