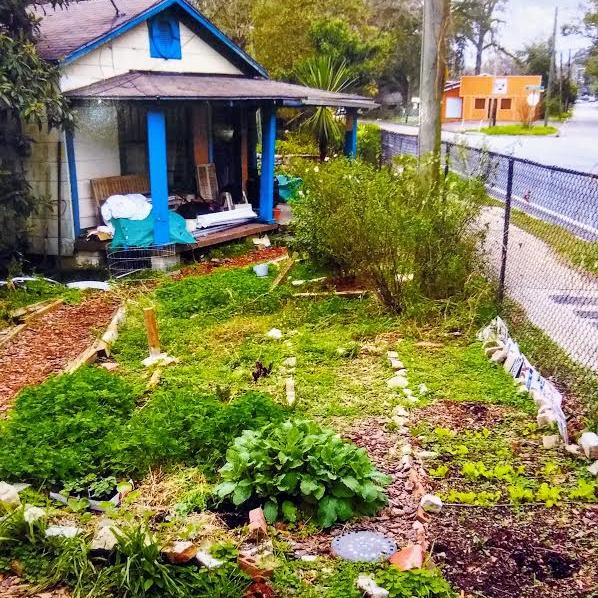 Frenchtown Gardens - Debbie's Grand'ola & Frenchtown Beez
Contact: Debbie Campbell & Rick Flagg
Address: 814 Old Bainbridge Road Tallahassee, FL, 32303
Email Address: debbiesgrandola@gmail.com
Phone: 850-631-9723
About Us
We are beekeepers that are in the process of turning our yard into an urban garden oasis.. We are located on the corner of Old Bainbridge Rd.and Dent Street.
Our apiary houses an average of 10 hives of Italian honey bees a year. Everything growing on our property can be eaten or utilized by the bees.
Seasonal produce, perennials, fruit trees and pecan trees. We love to learn and hope to be certified in permaculture methods soon.
Practices
No chemical herbicides or pesticides are used.
We use companion planting whenever possible to eliminate problems with bugs. Improving soil results in nutritious and healthy plants. Beneficial insects are used when needed. We have also used peppermint oil soap based spray when needed.