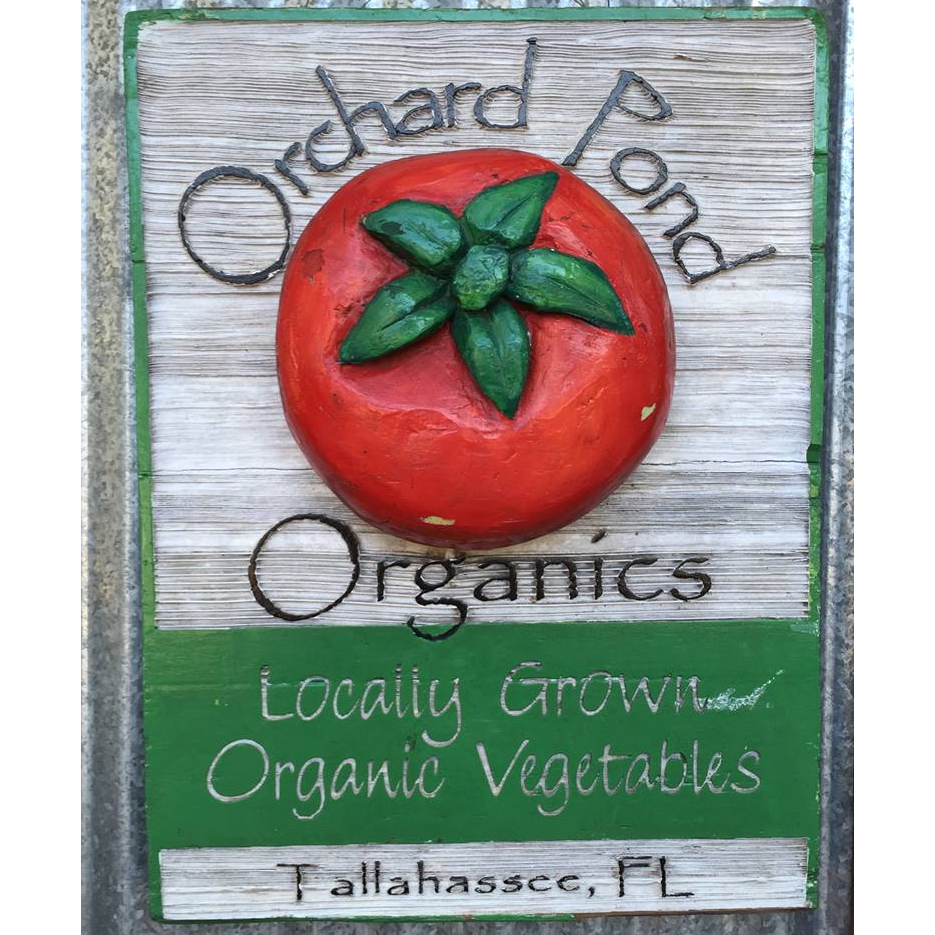 Orchard Pond Organics
Contact: Mary Phipps
Address: 400 Cedar Hill Road Tallahassee, FL, 32312
Email Address: orchardpond@gmail.com
Phone: 850-591-5766
About Us
Orchard Pond Organics is a small but diverse certified organic farm on the Red Hills region of Tallahassee, Florida. Our standards include sustainable and holistic farming practices and our diverse use of land. We produce 100% grass-fed beef with no hormones or antibiotics, local honey, organic vegetables, pesto, and granola.

Our products are also available at our Farm Stand open Wednesday thru Saturday. Located at 400 Cedar Hill Road, Tallahassee, FL 32312.
Practices
All of our produce is grown using certified organic practices and we use only non-GMO seed. All of our cattle are completely grass fed and are never grain finished.